Consumer Education and Research Centre
(Registered Public Charitable Trust)October 2015                                                                                           Vol. 3   No.1
---
COVER STORY
Shocking! Arsenic on your Lips and Lead in your Eyes 
Shockingly high levels of Arsenic in Lipstick and Lead in Kajal were found when CERC tested 12 brands each for safety against the standards set by the Bureau of Indian Standards (BIS). Read more
Subscribe to Grahak Sathi
The second issue of our magazine brings to you a Test Report on Cosmetics and tells you why not all calories are equal. It also guides you on how to write a consumer complaint and how to avoid the pitfalls of online shopping.
Should you buy Organic Turmeric? Read our next issue.
Click here to subscribe
Hospital, doctor to pay Rs. 18.5 lakh for botched-up knee surgery
Postal authorities made to pay interest due in PPF account 
CONSUMER TIPS
Wake up happier with these 10 bedtime habits 
Sleep is vital for physical, mental and emotional well-being. Adopt these ten good bedtime habits to sleep better and wake up well-rested and happy every morning.
Read more
TALL TALK
Bitter truth about neem face wash
Young boys and girls wish to have a clear, beautiful skin and advertisers for skincare products try to cash in on this fascination. As did the television commercial of Garnier Pure Active Neem Face Wash.
Read more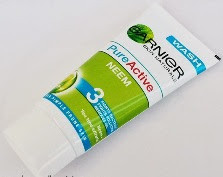 HEALTH MATTERS
Is your bed making you sick?
We spend one third of our life in bed. A good bed ensures not just good sleep but also a healthy life. It helps us relax and recharge. But what if our bed is making us ill? Read more.
PUBLIC INTEREST
Online shopping made safe
The convenience, wide choice and good bargains lure youngsters and busy professionals to buy everything from groceries, clothes to electronics online. But like every coin this too has a flipside.
Read more 
SNIPPETS
Did you know that gossiping is actually good for you? And, slumping can cause headache.
Read more
Service charges are retained by restaurants
RBI wants internal ombudsmen in banks
Advt cap on TV channels: I&B Ministry responds 
Windows 10 available for free
CERC NEWS
CERC organised an awareness programme at H.K. Commerce College, Ahmedabad to make students aware of consumer rights.  Also, the Energy Cell of CERS wrote to the authorities demanding compensation for interruption in power supply.
Read more