Consumer Education and Research Centre
(Registered Public Charitable Trust)
January 2016                                                                              Vol. 3   No.4
---
COVER STORY
What hotels won't tell you
Staying at a hotel is one of the best ways to get away from your routine and pamper yourself. Here we unveil some hotel secrets which will help you avoid unpleasant surprises and make the best of your stay.
Read more
United India made to pay unfairly deducted sum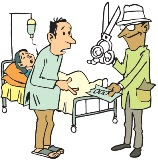 CONSUMER TIPS  
Play safe while buying toys 
While toys provide entertainment for children and are also a tool for education and development, it's important to keep in mind that safety should always come first.
Read more
TALL TALK
No kidding!
The claims made in the advt. that
Pediasure
contains 37 vital nutrients that increase height, weight and immunity are too good to believe.
Read more
SMART CONSUMER
Put used tea bags to good use!
For many people, tea bags are a one-use item. But used tea bags can be reused in an incredible number of ways from soothing puffy eyes to getting rid of body odour.
Read more
NUTRITION & HEALTH
Silent epidemic of magnesium deficiency
Low magnesium is known as the 'silent epidemic' of our times which often goes undetected and untreated. Read more
PUBLIC INTEREST
Approach a consumer organisation for help
What if your complaint has not been heard or redressed in spite of the letter/phone call and/or post on social media? Take the next step.
Read more
SNIPPETS
Did you know it's better to take drugs for hypertension at night? And, news that lovers of seafood may not like – seafood may contain plastic!
Read more
NEWS FLASH
Re 1 compensation for call drops
Banks cannot reject notes with scribbles
Keep junk food out of school, says FSSAI
'Expiry date' and 'best before date' are distinct: HC
CERC NEWS
National Consumer Rights Day was celebrated on 24 December 2015 with a rally and other programmes. CERC was nominated to an expert panel on salt, sugar and fat in food.
Read more