Noted consumer activist Jehangir Gai, tells you how to be a diligent consumer. A veteran of many victories, he will also explain what is required to lay the foundation for a good case and how to argue it yourself. This will equip you to gain recompense for bad experiences you may have with products and services, from holidays to investments.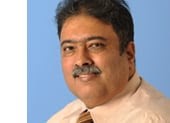 Jehangir Gai is a consumer activist based in Mumbai. He has been actively associated with various consumer organizations since 1984-85. He has been fighting for consumer causes even before the Consumer Protection Act was passed. He has been appearing before the District Forums and the State Commission in Maharashtra ever since they were set up in the year 1990. He has been awarded the Government of India's National Youth Award for Consumer Protection. He has been the Joint Honorary Secretary of the Consumers Welfare Association since the last 10 years and also an Executive Committee Member of the Bombay Telephone Users' Association. His columns appear in various newspapers and magazines, and he has been speaking on consumer issues at various forums over the years.
Registration:
3pm
Session Time:
3.30pm to 5.30pm
Venue:
Moneylife Foundation
Knowledge Centre,
305, 3rd Floor, Hind Service Industries Premises,
Off Veer Savarkar Marg,
Shivaji Park, Dadar (W),
Mumbai – 400 028.
Landmark:
Chaityabhoomi lane.
NO ADMISSION FEE
Prior registration is a must
RIGHT OF ADMISSION RESERVED